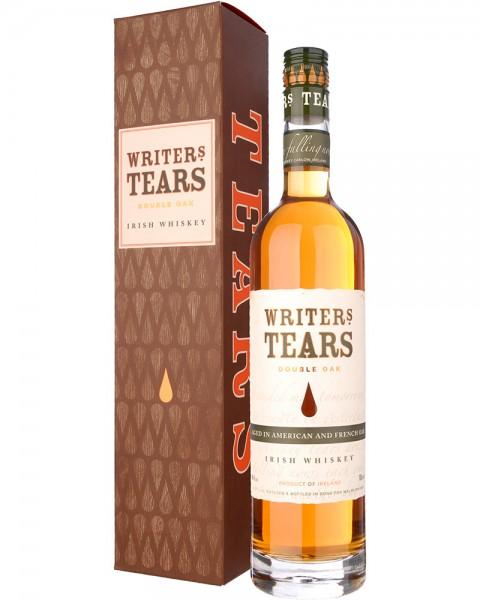 Writers' Tears Double Oak
Writers' Tears Double Oak, is a blend of the two premium whiskey styles aged in two types of wood – American and French Oak. It is triple-distilled, non-chill filtered and bottled at 46% ABV. The new expression is made possible by a close collaboration between the Walsh family in Ireland's County Carlow and the Legaret family in Cognac, France.

On the nose there are dashes of sweet vanilla, notes of cinnamon, plum & poached pear. Pressed grapes and citrus zest are the prominent features on the palate while there are chocolate undertones and lingering spice in the finish.