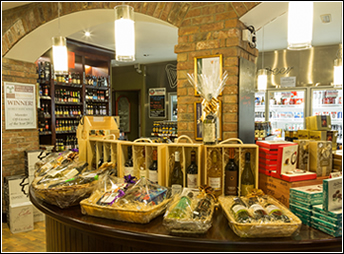 Worldwide Wines is located in an iconic 1960s former ice-cream parlour on the Dunmore Road. Within a year of opening, it won best off-licence in Munster and a year later took the top spot as best in Ireland. Ever since, it has stayed in the top three in the country, thanks to the passion for excellence of Declan and Claire Brady.
The shop mixes wine vault elegance with the fragrant leather, brass and polished wood of an old fashioned tobacconist. Pipes, tobacco and quality Cuban cigars are indeed part of the offering, making Worldwide Wines the only surviving tobacconist in the Waterford city area.
Fine old malts, brandies and liqueurs from all over the world sit alongside local speciality drinks. The craft beer selection likewise comes from near and far and has been tested and tasted so that customers can choose the ideal accompaniment or just enjoy an exceptional beer for its own sake.
There is also a multitude of cocktail accessories, hip flasks, corkscrews, bottle stoppers, as well as hampers and gift packs to suit all budgets and make that special gift for any connoisseur.
A shared passion for quality wine inspired the Waterford city couple, Declan and Claire, to make a major career change in 2001. They decided to set up Ireland's best off-licence in their native city and they went on to do just that.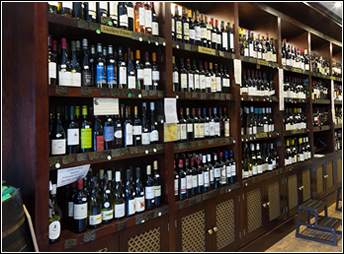 Worldwide Wines' offering is regularly updated with new logos, branding and websites, new digital channels to keep in contact with its loyal customers and to provide them with an even better personal service. The web-based home shopping and delivery service is also constantly refreshed, giving customers an enjoyable digital retail experience.
What's particularly special about Worldwide Wines is the personal touch which visitors to the store always enjoy. Declan, Claire and the team have time, expertise and enthusiasm for their chosen profession so that each customer leaves, satisfied and confident in their selection.
Every product has been tried and tested so that customers get the best possible quality and value for money, as well as the best advice. Up to 4,000 wines alone are tasted each year. Wines are sourced where possible from small boutique wineries, many using organic production methods and operated on sustainable principles. Wines are selected only on merit. This places Declan, Claire and the team in a position to offer expert advice on which wine goes best with the Sunday roast or with fish or fowl or just for sipping by the fire.
Have a look around
The Worldwide Wines website allows customers to shop from home with a virtual tour of the well-stocked shelves. Customers can order a fine wine, champagne, a single malt whisky or a box of luxury cigars and have their order promptly delivered within 4km for €5 or upto 10km for €10. please call on 051878798 if you wish for a same day delivery
Opening times:
Monday to Wednesday – 11.00am to 8pm
Thursday to Saturday – 11.00am to 9.00pm
Sunday 12.30pm to 8.00pm