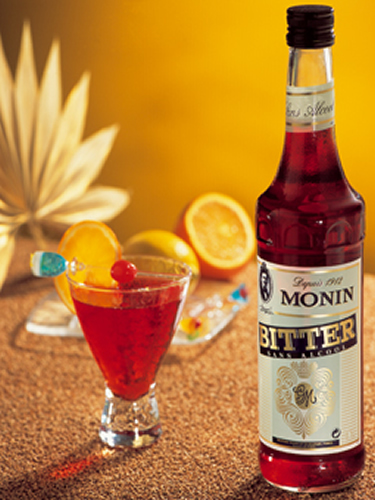 MONIN Bitter (700ml)
Origin
Bitter is the tasteful non-alcoholic version of a mix of plants and spices. It can be used in many applications and classics among which the famous Americano. Add bitterness to your favourite beverages with our concoction of gentian, cardamom, ginger, spices, cherry and nut.
Colour
Clear deep ruby red colour.
Tasting notes
Nose of fresh gentian roots, with orange peel notes. Intense sweet and bitter taste of gentian roots with some spicy and fruity notes.