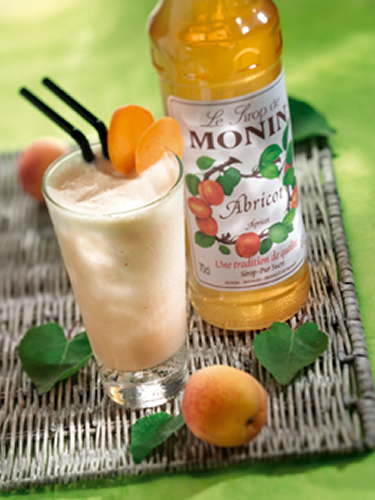 MONIN Apricot syrup (700ml)
Origin
Originally known as the 'Armenian Apple', the apricot is thought to have originated from Armenia and be native to China.  It was brought to Europe by the Romans and today there is an abundance of apricot orchards in the South of France.
A juicy, sweet fruit, which is high in natural sugars and similar to peach and nectarine, apricot is popularly consumed raw, as jam, in tarts and puddings and as a dry fruit snack. Apricot goes particularly well with vanilla and rose.
MONIN Apricot syrup is bursting with the sweet taste and aroma of apricot jam and mixes well with other fruit flavours to create fruit punches, smoothies, iced teas and sodas.
Colour
Slightly cloudy light orange.
Tasting notes
Apricot jam smell with notes of core; sweet apricot jam taste with a hint of acidity.