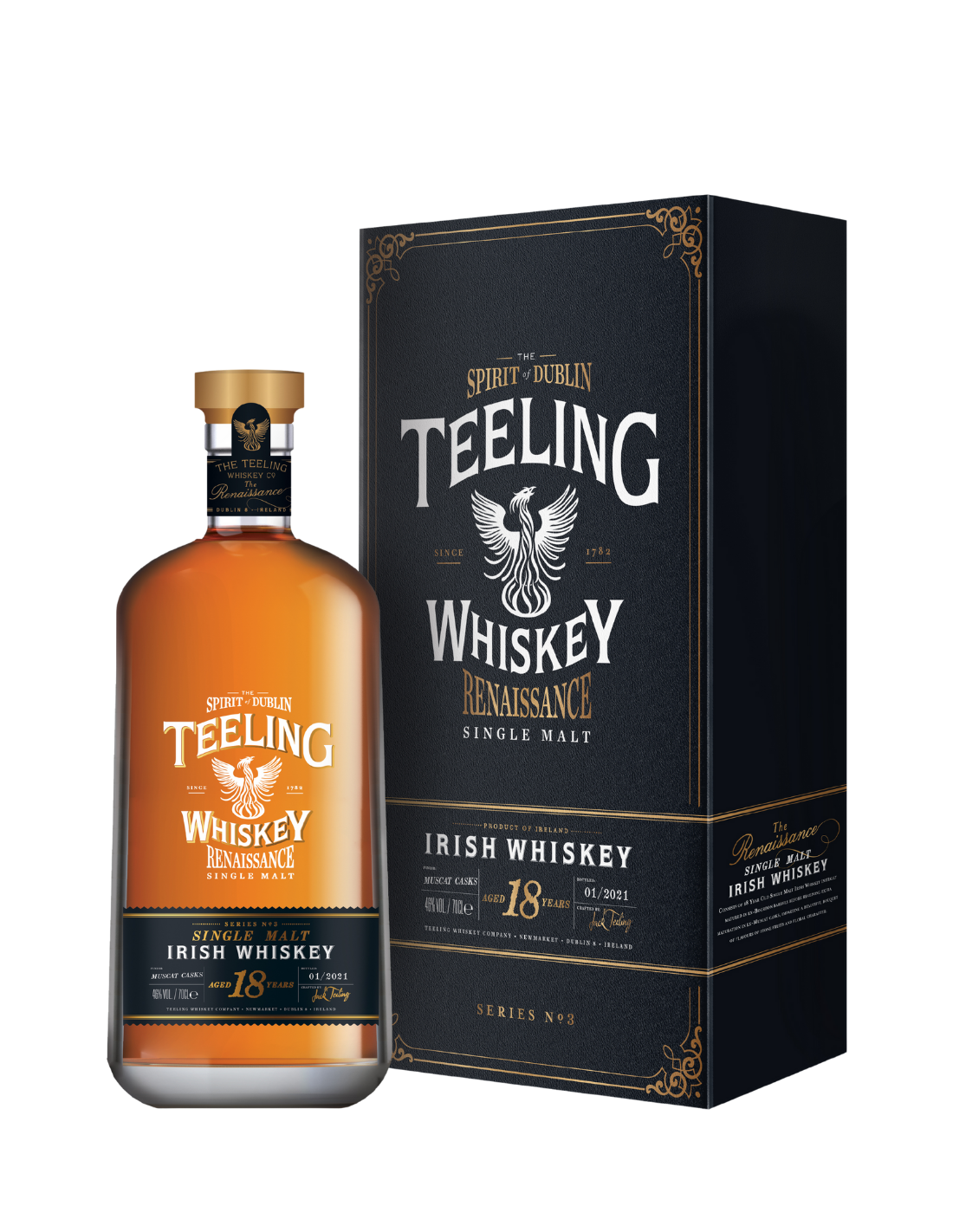 Teeling 18 year old Renaissance Series 3
The third in the Teeling Renaissance Series, Renaissance Series 3, 18 year old single malt. Matured in ex-bourbon barrels before receiving extra maturation in ex-Muscat barrels, imparting a beautiful bouquet of dark fruit flavours of cherry and blackberry character.
Nose Candy pear drops, fresh apricot and mango with a touch of mint.
Palate Fresh citrus, stewed apples and a vanilla sweetness.
Finish Soft finish bursting with refreshing dark fruit notes.