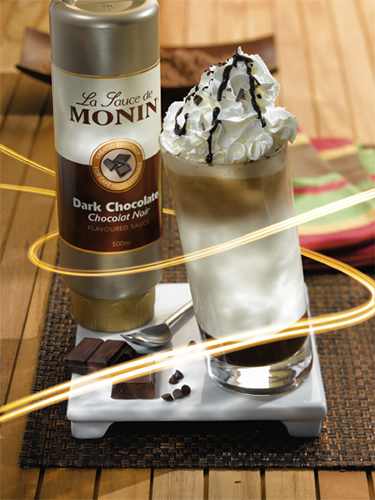 MONIN Chocolate sauce (500ml)
Origin
The origins of chocolate stretch back at least 4,000 years. The ancient populations of Central America venerated cocoa beans and used them to make a hot, frothy and bitter drink called chocolatl. After Christopher Columbus introduced chocolate to Europe, the drink was to become a best seller.
Colour
Dark brown colour.
Tasting notes
Authentic and great strong bold chocolate flavour taste. Incredibly creamy, smooth, rich and perfectly balanced texture.
Available formats
1.89 L and a 500 ml squeeze bottle ideal for toppings.