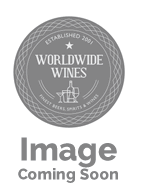 Kah Huichol Tequila
Kah Huichol Bottling Note
An exceptional extra añejo Tequila here from the Kah range, aged for 10 years in white American oak casks. Like the rest of the Kah spirits, it's presented in a skull-shaped bottle inspired by the Calaveras used in Dia de los Muertos celebrations in Mexico, but these ones are a bit different. They have been hand-decorated with beads by the Huichol, an indigenous people of Mexico. Each one is different, its own unique and stunning piece of art.

For images available check our our Facebook page


PLEASE NOTE: It is possible that a few of the beads on these hand-decorated bottles may fall off during transit.