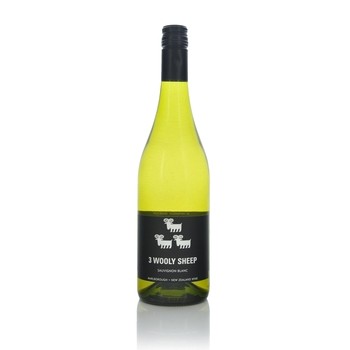 3 Wooly Sheep Sauvignon Blanc
This classy white is made by the Lawson Estate family vineyards, a byword for good quality Marlborough Sauvignon Blanc. With its fun label and easy drinkability this New Zealand white as gained something of a cult following over the last few months.

Winemaker's Pitch
Aromas of citrus and limes with elderflower and grapefruit notes, the palate is concentrated with lemon zest, stone fruit and floral flavours. The wine finishes crisp, clean and dry.