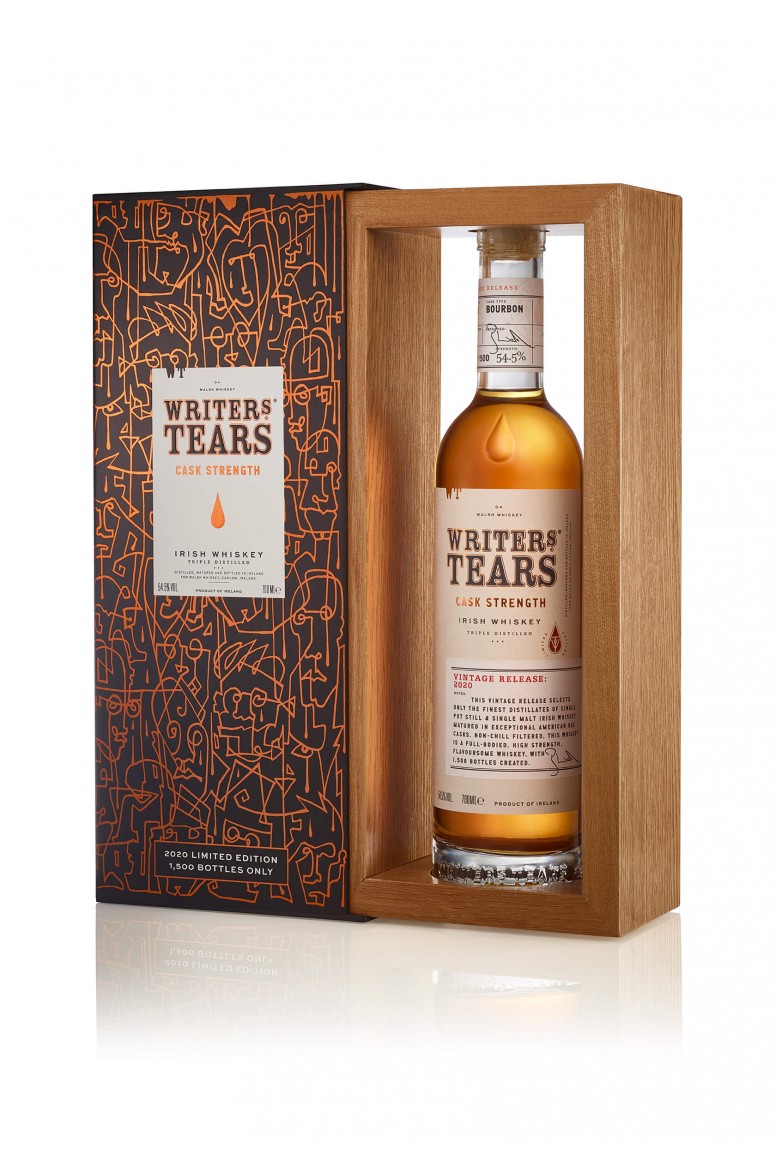 Writers' Tears Cask Strength 2020
The 2020 vintage is the 10th annual release of this super-premium expression from Walsh Whiskey. It is Ireland's most unique cask strength whiskey as it is a rare vatting of aged Single Pot Still and Single Malt Whiskey. Writers' Tears Cask Strength is triple distilled, natural non-chill filtered, carefully aged in Bourbon barrels and bottled, this year, at 54.5% ABV. The 2020 release is limited to just 3,000 individually numbered bottles, signed by Writers' Tears creator and Walsh Whiskey Co-founder – Bernard Walsh.

The nose boasts notes of ginger & pepper spice under rich butterscotch, while the palate is host to toasted oak, biscuit, vanilla & dark chocolate. The finish is bursting with flavour.